I wanted to be a dentist since I was a child. I love what I do. I love being in a career where I can take the time to get to know my patients, their families, and take care of their dental needs.
~Dr. Theresa Collins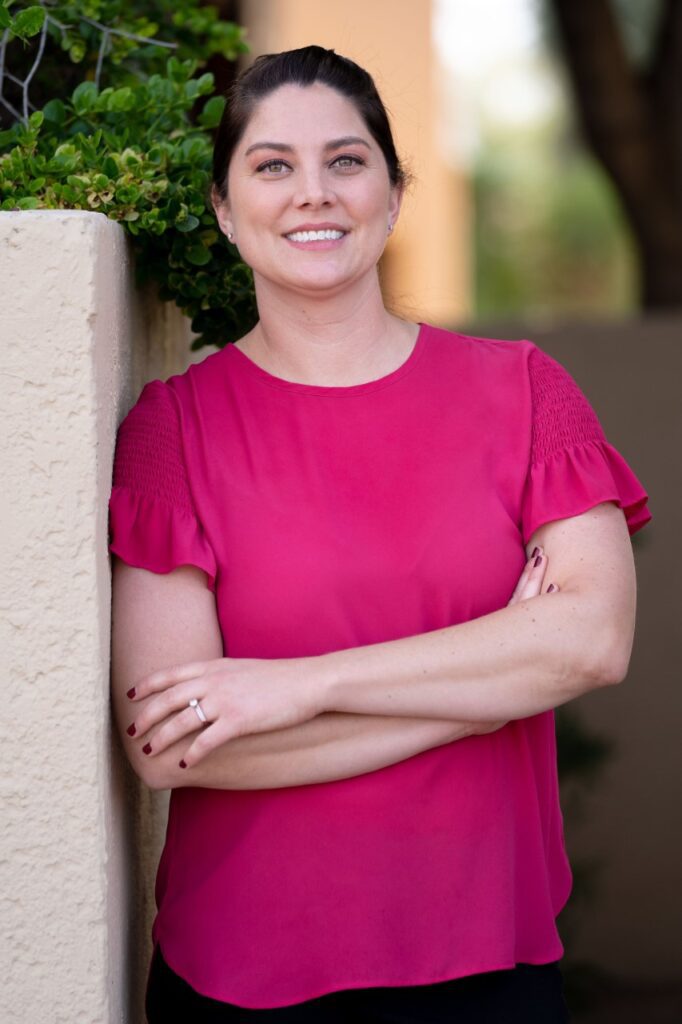 Dr. Theresa Collins was born and raised in Kingman, AZ. She earned her BS in Cellular and Molecular Biology from the University of Northern Colorado in 2008, where she also represented the university on the women's swimming and diving team. Dr. Collins graduated from Oregon Health & Sciences University School of Dentistry in Portland, OR in 2012.
She has practiced in corporate and private practice settings and is currently excited about opening her clinic.
Theresa loves to spend her free time with her husband Ben, two children, and dog Riggs. She loves to workout and travel the world. One of her life goals is to visit every continent (she only has Antarctica left!). She was recently certified in open water scuba diving in Thailand. One of her most memorable life accomplishments is completing AZ Ironman 2015.